Welcomes to our class website. Our website includes class activities, projects, class news, and online resources for students and parents, as well as links to educational games and websites of interest. We will be adding new and interesting things to our site so please visit us again. Thanks for taking the time to visit. Drop us an e-mail.
The Spring 2016 Monarch Migration is Underway
Don't miss a minute of news from the migration route as the Monarchs fly north from their winter homes in the mountains of Michoacan in central Mexico back to the United States and Canada.
Get the latest Monarch news, sighting maps, conservation efforts,
classroom activities for teachers and Journey North for Kids
(click the Journey North link below)
Monarchs can travel between 50-100 miles a day; it can take up to two months to complete their journey. The farthest ranging monarch butterfly recorded traveled 265 miles in one day.
Saving the Monarchs
Channel One's Steven Fabian investigates what's threatening one of the world's most beautiful mysteries.
The Monarch Monitoring Project is a long-term study on monarch migration through Cape May, NJ. It is a part of the New Jersey Audubon Research Department, and closely affiliated with the Cape May Bird Observatory
When a butterfly flaps its wings in one
part of the world it can cause a hurricane
Author Unknown
Our Classroom
A Poem by Andrea and Mackenzie
"Class of 2007-2008"
Fish watching our every move
Monarch souls all around
What do I have to prove
There is no other room like this in town
From sunset to moon
From moon to the rising sun
We know migration has begun
From April to May we know
that's when the Monarchs say
That they'll come home to stay
All around, up or down
Monarchs fly with the wind

Parents: If you have any questions or concerns, please e-mail me at rski@optonline.net or by clicking the link at the bottom of this homepage. I find e-mail a much better way of communicating in that it offers a greater ability of instant communication while allowing you to reach me any time of day or night and on weekends. I truly believe this will be a memorable as well as a positive year in your child's education.
Peace Like a River of Monarchs,
Mr. Szuszkowski
Classroom News
On October 10th, 2008 The Randolph Reporter newspaper ran an article about Mr. S' Fall 2008 Monarch Project. Click here to read.
Projects!
Where's Rocky?
A Million Thanks is a year-round campaign to show our U.S. Military Men and Women, past and present, our appreciation for their sacrifices, dedication, and service to our country through our letters, emails, cards, prayers, and thoughts.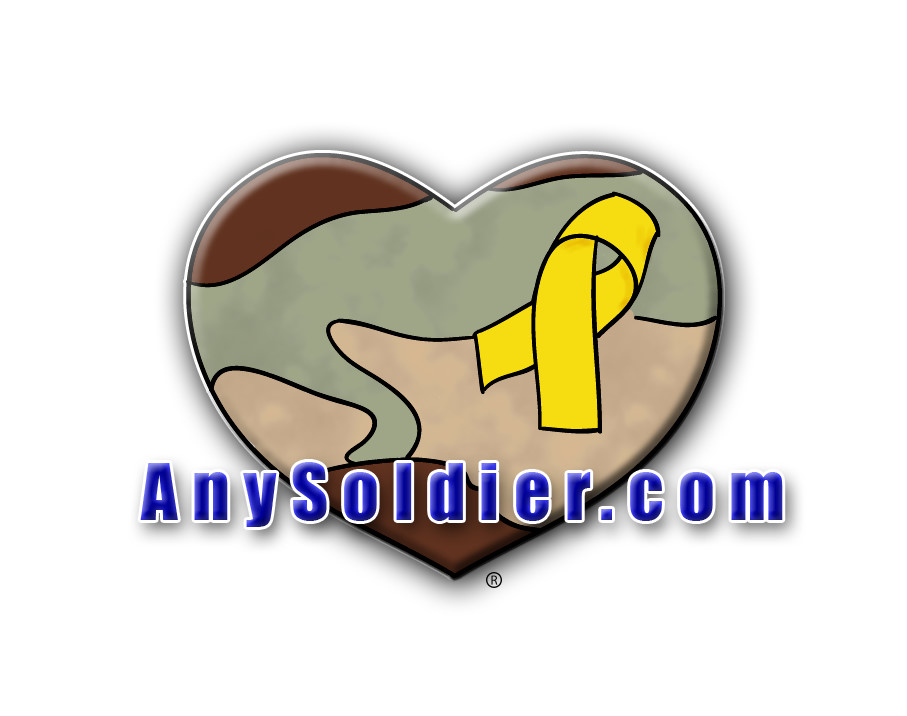 You want to help the troops but don't know how or where to send letters and care packages. This website www.anysoldier.com will explain how you can help the troops get what they need to help bring a little home to them, as they serve over seas, in places like Afghanistan and Iraq, especially now as the holiday season rapidly approaches and many of our troops spend the holidays far away from their families. Watch this CNN newsclip about anysoldier.com
Track the exciting Alaska Iditarod Sled Dog Race with us.
Voices From The Land ...
During the 2007-2008 school year our school received a grant to participate in a very special Monarch Teacher Network project called "Voices from the Land". This is a project that is based on the eco-art of Andy Goldsworthy.
This project combines art, poetry and technology.
We have seen how Andy Goldsworthy's art connects art to nature and nature to art. We have also created eco-art of our own based on Goldsworthy's art.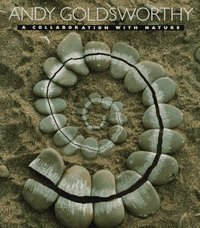 2009 "Voices From The Land" Project
2008 "Voices From The Land" Project
Our Classroom Voices Project is available to be viewed on-line and be purchased from Shutterfly.com as a keepsake book for anyone who would like to purchase one. Click on the picture of the books above to link to the correct year book and preview it. You do not need to join Shutterfly to preview the book but will need to join if you intend to purchase it.
As part of the Voices From The Land project we also receive a Voices book from a school that did the project in Mexico. When I visited Mexico in 2008 and 2009 I had the honor of visiting a schools in Santa Fe de la Laguna, Michoacan and on the island of Pacanda in the middle of Lake Patzcuaro in the State of Michoacan. I have had the honor of visiting the classrooms of Teresita Sapi from Pacanda and Maria from Santa Fe and they are both wonderful teachers. In addition I spent a weekend with both of them and over 2 dozen other teachers as well as my Mexican friend and guide Marcos Garcia in the Poconos in November 2009. For those 2 days we shared fellowship as well as our desire to work on Voices Projects together. Upon their return to Mexico they and their 5th and 6th grade students created their own Voices From the Land books. Both books are exquisite and their poetry is written in Spanish and in their native Purepecha. You can click the books below to view them on line or purchase them. They are truly works of art and shows the connection the Purepecha people still have to Mother Earth.
Las Voces de la Tierra Las Voces de la Tierra
Pacanda, Michoacan, Mexico Santa Fe de la Laguna, Michoacan, Mexico
National Wildlife Federation is teaming up with the movie Where The Wild Things Are to launch the national Be Out There campaign to connect kids and families with nature at home, at schools, and in their communities.
"Outdoor time helps kids get exercise, stimulates their senses, and promotes cognitive development."
Parents.com,
Read the Article Here
Congratulations to Caitlyn S!
Caitlyn was chosen as the winner
from Morris County in the
Conserve Wildlife Foundation of New Jersey's
"Species on the Edge Art & Essay Contest"
Take a look at Caitlyn's Art and Essay
Between February 14th and February 20th 2009
Mr. Szuszkowsk
i traveled to Mexico to the North American overwintering sites of the Monarch Butterfly, to Mexico City, Mexico where he visited many places of historic and cultural importance to the Mexican people and to North American history, and to the island of Pacanda on Lake Patzcuaro in the state of Michoacan where he visited a school where the students learn both their native language of Purepecha and as well as Spanish. Follow his journey, read his daily blog, and view the incredible pictures that help tell a story of the beautiful people of Mexico, their culture, their history and their struggle to protect the Monarch butterflies while helping their own families survive the poverty that consumes so much of the Monarch butterfly overwintering region.
Check out the new Monarch News Link. H
ere you will find news about Monarch Butterflies from around the world and the status of the North American Monarch population as it migrates in the Spring, between Mexico, through the United States to the northern Provinces of Canada, then in the Fall as the Monarchs migrate down the east coast, through the Mid-Atlantic States, and the Gulf States on their way to their final over wintering destination in the Trans-Volcanic Range in Michoacan, Mexico.
Good Morning America on Saturday February 18th 2012 ran a segment reported by Ginger Zee reporting on how the Monarch Migration is in Jeopardy. Incredibly reported and awesome footage from the Monarch Sanctuaries in Michoacan, Mexico.
Good Morning America on Saturday March 7th began a new segment called "Great Migrations", the first one was about the Monarchs and was shot in Sierra Chincua and El Rosario. You can watch the video segment here.
ABC News on February 19th 2009 ran a segment on the Plight of the Monarchs in Michoacan. You can watch the video on line here.
ABC News on February 18th 2009 ran a webcast on the Monarchs El Rosario, Michoacan, being in danger due to the Oyamel forests being cut down. You can watch the video on line here.
NOVA : The Incredible Journey of the Butterflies If you missed it when it originally aired on PBS Channel 13 you can now watch the entire episode on-line. This NOVA episode is breathtaking as it tracks the perilous Monarch migration from southern Canada, across the United States down into central Mexico. The program really puts into perspective the threats that the Monarchs face along their journey and the loss of their overwintering habitats in Mexico that threaten their very existence. The up close film footage of the Monarchs and the amazing scenery coupled with the heartfelt narration as close as one can get without actually traveling to Mexico to see this magnificence first hand. You can view the video in its entirety by clicking here. The entire one hour program is available on-line where it is divided into 6 chapters for easy viewing.
Video of the Monarch Teacher Network March 8 - 15, 2008 trip to the Monarch Butterfly Sanctuaries. Click for the whole story and beautifully narrated video from the Monarch Sanctuaries.
On Friday January 4th 2007 the Daily Record paid us a visit to do a story on our "Trout in the Classroom Project" We were all excited to have the opportunity to share what we are learning about our Trout with the entire community and the rest of Morris County.
Find out what data we've compiled and share in our scientific journey!
To learn more about the Monarch Teacher Network
, the summer workshops for teachers, the Monarchs' incredible connection to North America and Global Connections, "The Voices From the Land" project, how to start your very own Monarch Project in your classroom, teacher fellowship opportunities, New Jersey Teachers for Biodiversity and more, please click here.

Mr. Szuszkowski's Class