| | |
| --- | --- |
| | |
Welcome!

Mrs. Buller's Classroom Website

Where Faith and Knowledge Meet
Welcome to our fourth grade classroom website for the students and parents of Resurrection Catholic School in Lancaster, PA. We hope you enjoy your visit. This site is to keep you informed about what is happening in our classroom and our school. Please sign our guest book or leave a pin on our guest map. Thank you for stopping by.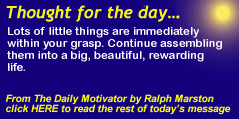 Children should always be supervised when using the internet. The intention of this site is to provide family friendly, appropriate, and informative links. The safety of our children is a top priority. Report any links of concern immediately. Any ads, pop-ups, or inappropriate links that may appear on this site are not endorsed by Mrs. Buller or by Resurrection Catholic School.

Mrs. Buller's Website
Resurrection Catholic School
Lancaster, PA